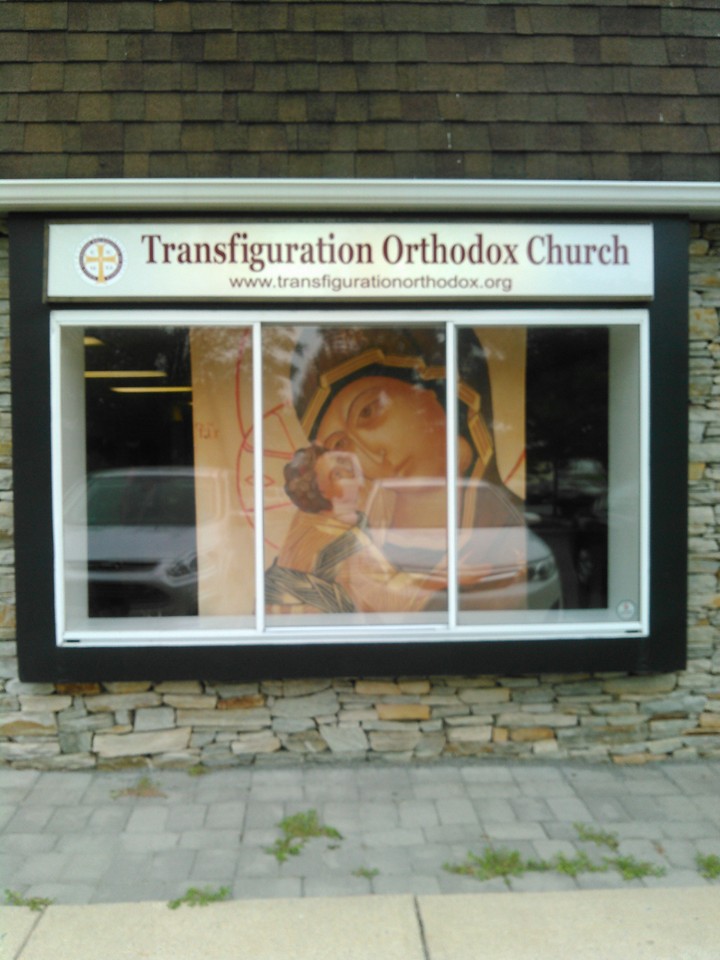 The Transfiguration Orthodox Church is an outreach ministry of the Annunciation Greek Orthodox Church (Lancaster), and is under the jurisdiction of the Greek Orthodox Archdiocese of America and the Metropolis of Pittsburgh.
Our Mission:
The mission of the Transfiguration Orthodox Church is to foster the spiritual maturity of the Orthodox Christian faithful and reach out to inquirers in northern Lancaster County.
---
Worship Schedule
Sundays: The Hours: 9:00 AM
Divine Liturgy: 9:30 AM
Upcoming Events
September 15 and 29: Book Study - Longing for God by John Breck at 7:00 p.m.


September 22: Planning and Administrative Meeting
Weekly Bulletin
SEPTEMBER 25, 2016


We have begun a bi-weekly Book Study Group preceded by the Compline Service. Our first selection is entitled Longing for God: Orthodox Reflections on Bible, Ethics, and Liturgy by John Breck. This book explores very practical aspects of faith and life in a series of short three-page reflections. You can purchase the book directly from St. Vladmir's Orthodox Seminary or through a secondary book market like Amazon.

Thursday, September 29th at 7:00 p.m. (read pages 28-47)
If you would like to co-host the light meal following a Sunday Divine Liturgy, please contact Fr. Alex.
HYMNS OF THE DAY
Resurrectional Apolytikion in the Pl First Tone
O Faithful, let us sing a hymn of praise and worship to the Logos, coeternal with the Father and the Spirit, who was born of the Virgin for our salvation. Of His own will He went upon the Cross in the flesh and suffered death, to raise the dead through His glorious Resurrection.
Apolytikion for the Church
You were transfigured upon the mountain, O Christ our God, showing to Your disciples Your glory, as much as they could bear. Do also in us, sinners though we be, shine Your everlasting light, at the intercession of the Theotokos, O Giver of light. Glory to You!
Seasonal Kontakion in the Second Tone
A protection of Christians unshamable, intercessor to our Holy Maker unwavering. Please reject not the prayerful cries of those who are in sin. Instead come to us for you are good, your loving help bring unto us, who are crying in faith to you. Hasten to intercede, and speed now to supplicate.
Online Chapel