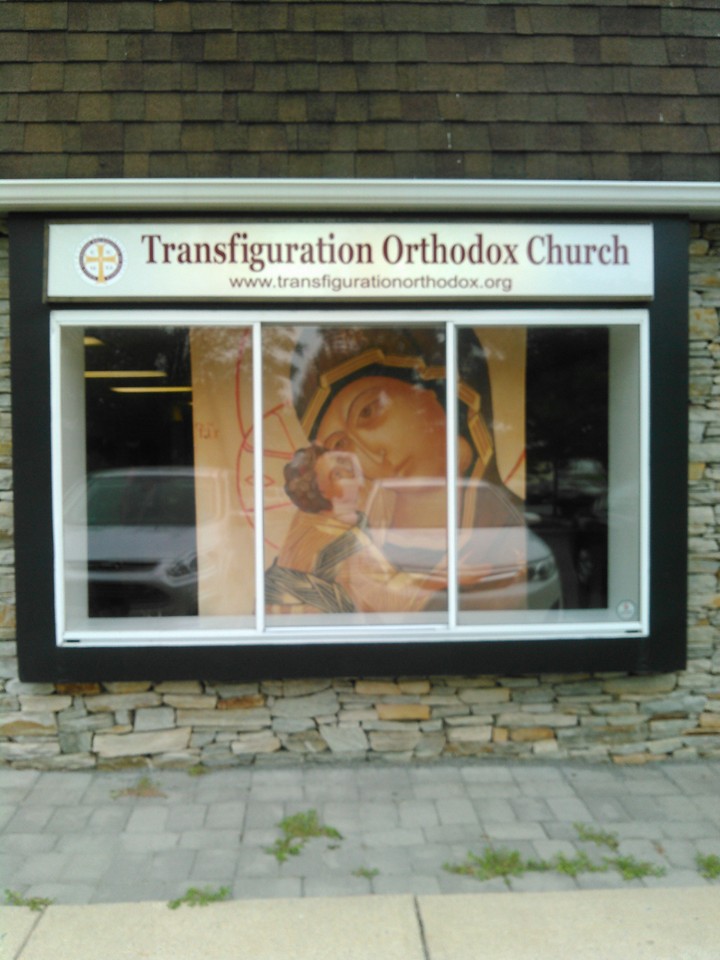 The Transfiguration Orthodox Church is an outreach ministry of the Annunciation Greek Orthodox Church (Lancaster), and is under the jurisdiction of the Greek Orthodox Archdiocese of America and the Metropolis of Pittsburgh.
Our Mission:
The mission of the Transfiguration Orthodox Church is to foster the spiritual maturity of the Orthodox Christian faithful and reach out to inquirers in northern Lancaster County.
---


Upcoming Worship Schedule
Sundays: Hours 9:00am
Divine Liturgy 9:30am
Vespers: Vespers for St. Nicholas, Bishop of Myra – December 5th at 7pm
Unction: The Holy Unction (healing) service, similar to the Holy Wednesday service, will be offered on Tuesday, December 12th at 7pm, strengthening us during this Advent season
Christmas Schedule:
December 24th – Great Vespers at 7pm
December 25th – Matins at 8:30am / Divine Liturgy at 9:30am
Mission Parish News
Wednesday, November 29th –
A Bible Study on St Paul's Letter to the Philippians – Chapter 4 (7pm)
Congregational Meeting following Divine Liturgy - Sunday, December 3rd
During our fellowship meal we will meet in the sanctuary to share information on:
1) 2018 Budget
2) Plans to move to larger facility to accomodate our growing mission
3) Ministry plans for 2018
Thanks to all who contributed to our outreach Christmas project to support the Lititz Community Chest event. We will be visiting local families with gift cards to purchase holiday meals.
Our mission parish will be leading a service & outreach trip to St Innocent Orphanage from June 27 - July 3. If you are interested in more information, contact Brian Keith. A deposit of $100, made out to Transfiguration Orthodox Church, will secure your spot.
Online Chapel