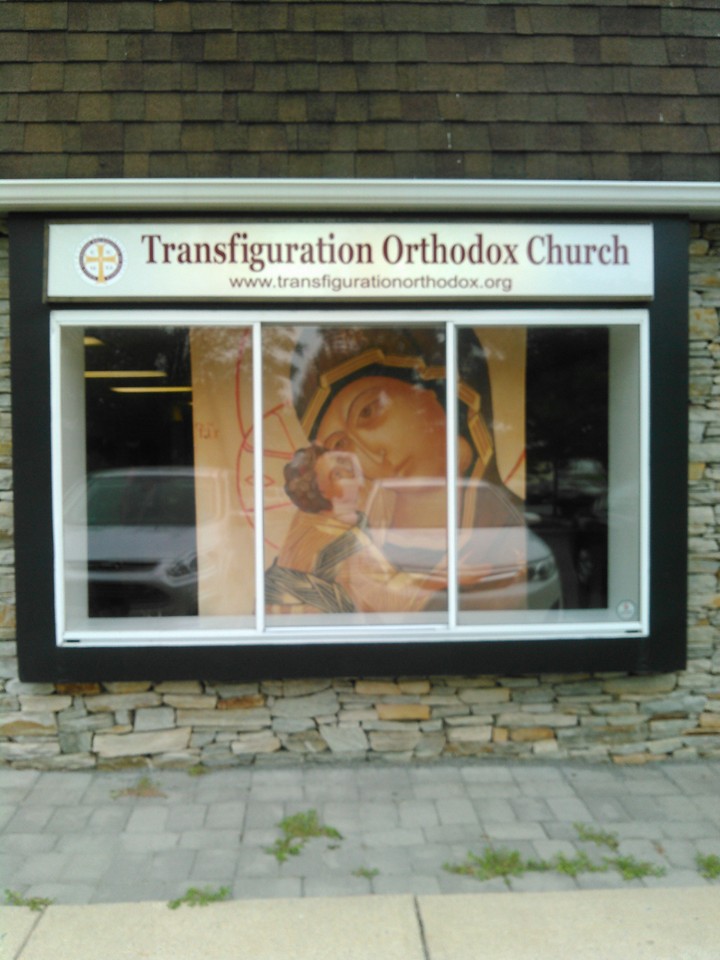 The Transfiguration Orthodox Church is an outreach ministry of the Annunciation Greek Orthodox Church (Lancaster), and is under the jurisdiction of the Greek Orthodox Archdiocese of America and the Metropolis of Pittsburgh.
Our Mission:
The mission of the Transfiguration Orthodox Church is to foster the spiritual maturity of the Orthodox Christian faithful and reach out to inquirers in northern Lancaster County.
---


Upcoming Worship Schedule
Sundays: Hours 9:00am
Divine Liturgy 9:30am
Christ is Risen!
Thanks to everyone who participated in the Lenten and Holy Week experience at the Transfiguration mission, those who:
...attended, worshiped, and prayed at the services
...chanted and read at the liturgical services
...decorated the icons, sanctuary, iconostasis, and kouvouklion with flowers
...brought delicious foods to the Pascha feast
...will bring the joy of the Resurrection to others!
__________________________________________________
Upcoming Events
May 16 - Ascension Vespers 7pm
May 19 - Parish Family Picnic – 4pm
Rothsville Lions Park Pavillion
20 Twin Brook Rd. Lititz, Pa 17543
Hamburgers/Hot Dogs/Drinks provided
Sign-up sheets in Fellowship Room for side dishes & desserts & RSVP's
June 9 - Men's retreat 9am – 10:30am
Theme: The Christian Soldier
RSVP to Patrick Tutella by June 4 ptutella@cccorrections.com
Online Chapel