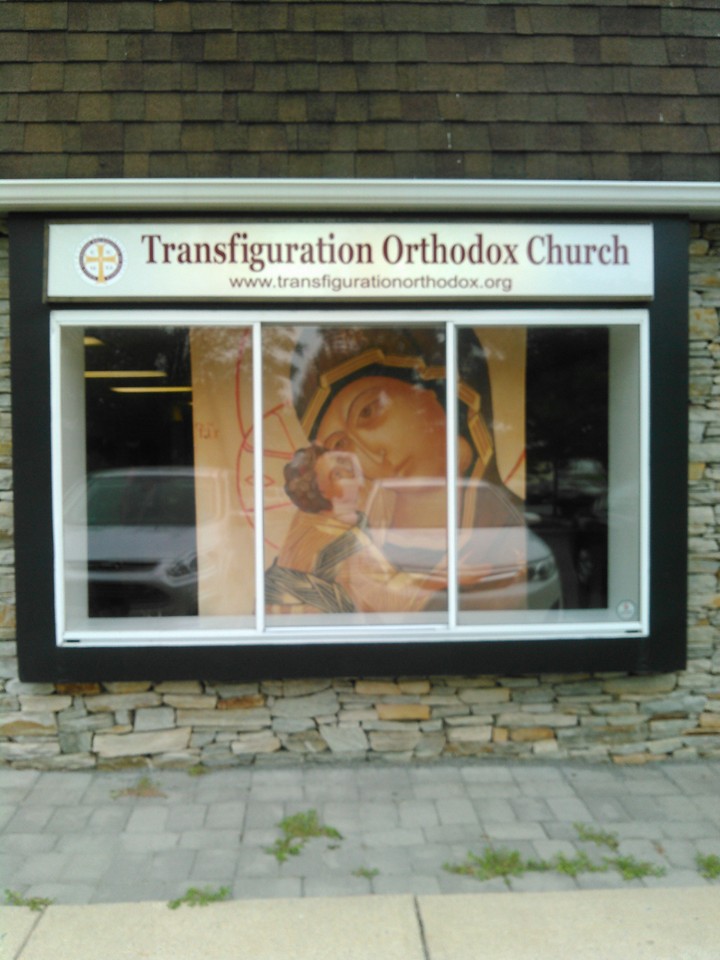 The Transfiguration Orthodox Church is an outreach ministry of the Annunciation Greek Orthodox Church (Lancaster), and is under the jurisdiction of the Greek Orthodox Archdiocese of America and the Metropolis of Pittsburgh.
Our Mission:
The mission of the Transfiguration Orthodox Church is to foster the spiritual maturity of the Orthodox Christian faithful and reach out to inquirers in northern Lancaster County.
---
Worship Schedule
Sundays: The Hours: 9:00 AM
Divine Liturgy: 9:30 AM
Upcoming Events
October 6 and 20: Book Study - Longing for God by John Breck at 7:00 p.m.

October 17: Vespers service to commemorate St. Luke the Evangelist at 7:00 p.m.

October 27: Planning and Administrative Meeting
Christ is in our midst!
We've enjoyed a wonderful opening month of worship, study, fellowship, and future planning. Many people are responsible for getting us off on the right foot. We continue to pray to our Lord Jesus Christ for wisdom and guidance. A few announcements:
-Our study group times for October, preceded by the reading of the Small Compline, will be October 6 & 20 at 7pm. Reading schedule for the book, Longing for God by John Breck, is as follows: October 6 (pgs 48-68) and October 20 (pgs 69-91). Even if you have not purchased the book, please come and enjoy the prayer time, dialogue/discussion on the book, and fellowship.
-Our next administrative and planning meeting will be held on Thursday, October 27 at 7pm. All are welcome to discuss ideas for the future of the mission.
-Thank you to all the families that have hosted the light meal following every Sunday Divine Liturgy. Although the October schedule is full, please consider hosting (two families per Sunday) one of the November Sunday dates.
-A Vespers service to commemorate St. Luke the Evangelist will be held on Monday, October 17 at 7pm.
-Please remember to fill out and send in your 2017 Stewardship Pledge that we might plan accordingly for the coming year. Cards are available in the back of the church or can be printed HERE.
Online Chapel